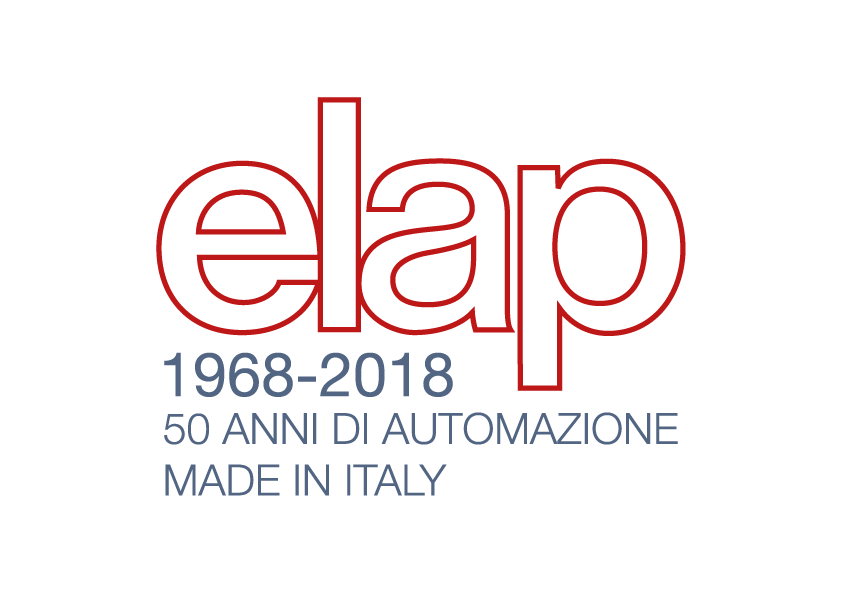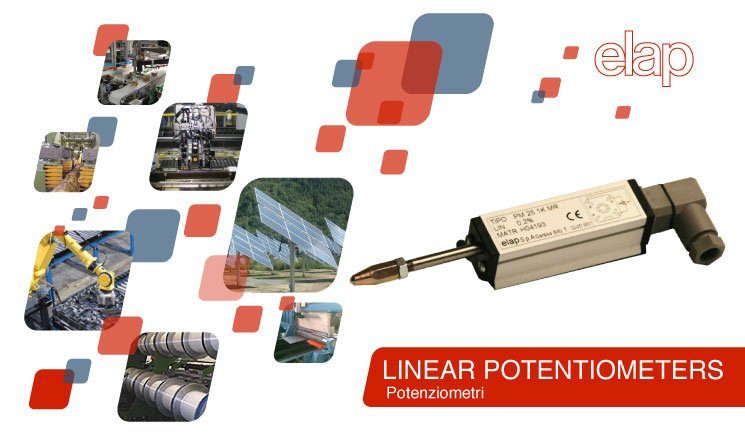 Linear wire transducers
Stout, easy to install, highly protected against environmental agents: ELAP linear wire transducers series HLS and HPS are the ideal solution for those industrial applications which require high accuracy and measuring length up to 12 metres; typical applications are: X-Y tables, hydraulic and pnematic cylinders, packing machines, and wood-, glass-, marble-, sheet-working machineries.
The transducer consists of an encoder or a potentiometer operated by means of a wire-reel mechanism; the wire is out of stainless steel covered with nylon.
The potentiometer HPS provides an analogue signal proportional to the linear displacement of the wire, while the encoder HLS provides a number of pulses proportional to the linear displacement of the wire. The inside spring controls the return of the wire to the starting position.
For both types the travel speed is 1000/2000 mm/sec., depending on the stroke, and the protection degree granted by the stout anodysed aluminium case is IP64. The connection is by means of a cable 1 m long. The operators will surely appreciate the mounting method, which is particularly easy.
Absolute encoders

Absolute encoders

Single turn and multiturn encoders. EtherNet/IP encoders, EtherCAT encoders. Profinet encoders. Profibus encoders. CANopen encoders. Magnetic encoders.

Incremental encoders

Incremental encoders

Optical and magnetic encoders. Encoders with high pulses / revolution number. Programmable encoders.

Linear transducers

Linear transducers

Incremental linear transducers, magnetic transducers, wire sensors, optical scales.

Wire transducers

Wire transducers

Absolute wire encoders, fieldbus wire encoders, incremental wire encoders, wire potentiometers.

Wire encoder HLS

Strokes ranging from 1000 mm to 12 m
Resolution: 0.04 ÷ 1 mm
Series HLS-S: 1000 mm stroke
Series HLS-M: 500 ÷ 5000 mm stroke
Series HLS-L: 6000 ÷ 12000 mm stroke

Wire potentiometer HPS

Strokes ranging from 250 mm to 8 m
Resistance 5 KOhm ±10%
Linearity ±0,02% FS
Series HPS-S: 250 ÷ 1000 mm stroke
Series HPS-M: 500 ÷ 4000 mm stroke
Serie HPS-L: 3000 ÷ 8000 mm stroke

Absolute encoder WPS

Absolute encoder with communication protocol:
EtherCAT, PROFINET, Profibus, CANopen, SSI.
Strokes: 2300 or 5000 mm

Absolute encoder WDS

Wire absolute encoder with communication protocol:
EtherCAT, PROFINET, Profibus, CANopen, SSI.
Strokes: 3000 to 15000 mm

Linear potentiometers

Linear potentiometers

Linear motion potentiometers. Potentiometers with analogue output. Small-sized potentiometers.

Althen Potentiometers

Althen Potentiometers

Single turn rotary potentiometers – multiturn rotary potentiometers – continous-rotation potentiometers – linear motion potentiometers


Industrial joysticks

Industrial joysticks

Althen industrial joysticks range includes solutions for the control  2 to 6 dimensions, with different sensor types.

Vibration sensors

Vibration sensors

Wilcoxon Research® vibration sensors and accessories offer reliable performance and functionality for vibration analysis, machinery monitoring and balance-of-plant applications

Tilt sensors

Tilt sensors

Vigor Technology tilt sensors range includes several models with different measuring angles, axes, accuracy grade, repeatibility and output signals.

Touch screen panels

Touch screen panels

Weintek touch-screen panels range includes a wide choice of models, from 4.3" to 10" size.

PLC controllers

PLC controllers

NEXUS, VEGA and NEOS, Elap comprehensive series of multi-function controllers are designed to make the programming operations and work cycle control easy.

Counters & visualizers

Counters & visualizers

ELAP counters and readouts solve all the problems related to counting and displaying lengths or tickness measures and machined pieces numbers.

Positioners

Positioners

Elap positioners range includes includes several PLC programmable equipments.

Monitoring Systems

Monitoring Systems

Shinkawa offers a wide range of condition monitoring systems for rotating machinery.

Contact us

We will be pleased to let you have product information and quotes.